Seedling 🌱
Planted August 17, 2021 - Last Tended August 17, 2021
#Productivity
#Personal Knowledge
I am starting to play with the idea of moving all my organization, notes, sketches, to-do's to a single application by following the Zettelkasten Method as personal knowledge management.
The main idea is that this organization lasts a lifetime, independently of any platform and application. Just basic pen and paper was enough for Niklas Luhmann, a social scientist, to publish 50 Books and over 600 articles.
The ideas resemble pretty much how Wikipedia is structured, closer to a Web. All articles link to other links and are intertwined.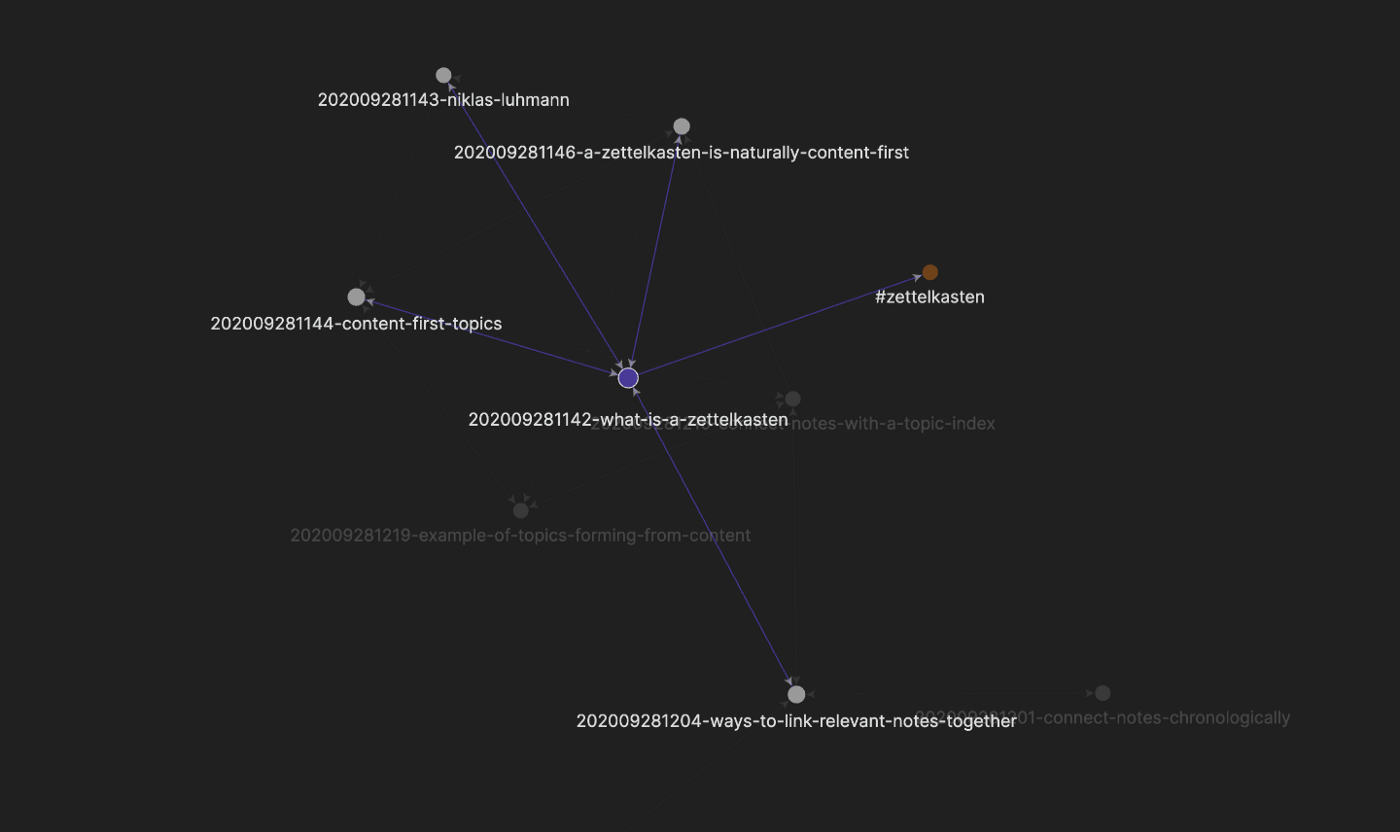 Principles
A few principles I get from the article Zettelkasten — How One German Scholar Was So Freakishly Productive are:
Atomicity
Autonomy
Connection between notes
Using tags instead of categories
Use your own words and keep it simple
Never delete anything
Link Reference pages to connect all the dots, like maps
Writing down the notes
Taking notes to go via:
Fleeting notes: ideas, quotes, references, links, images.
Literature notes extractions from books and papers.
Processing the notes permanently:
Permanent notes: writing with your own words in a way that you will understand in 10 years forward.
Index notes: hyperlinks with notes nodes and mapping.
Keyword notes: Tags list
Resources
References
- Read more from the zettelkasten.de website: Getting started
- Examples article: https://medium.com/@rebeccawilliams9941/the-zettelkasten-method-examples-to-help-you-get-started-8f8a44fa9ae6
- Principles article: https://writingcooperative.com/zettelkasten-how-one-german-scholar-was-so-freakishly-productive-997e4e0ca125
Apps
- Cloudcannon
- Obsidian
- Otter.ai
- Roam Research, but not working on that